With the COVID-19 pandemic under way and developing faster than any other crisis ever before, it's becoming more important than ever for political representatives to open up an ongoing conversation with their constituents.
PublicSquare has built a platform that allows political and social groups to connect digitally with their communities.
Our first, COVID-19 focused digital event was conducted in March 2020.
After receiving approval from the Ontario government's Integrity Commissioner we debuted our events platform with MPP Chris Glover of Spadina — Fort York (Toronto, Canada)
The goals of the consultation are:
Give voice to constituents in a controlled, focused environment
Educate constituents on the efforts the MPP and the government is making for them
Get clear feedback on the biggest pain points they're facing
Create post-consultation infographics, to share on social media, and for other communications purposes
Our process: We worked within a 1.5 day window with MPP Glover's office to develop & deliver an in-depth consultation on COVID-19's impact on their lives.
How participants were invited: MPP Glover emailed residents & constituents that have opted into his email list, along with some facebook posts.
The outcomes: Along with a much higher-than-usual engagement rate, we also captured a great deal of insights around which industries' workers were most impacted, how different small businesses are managing their employees and operations, and much more.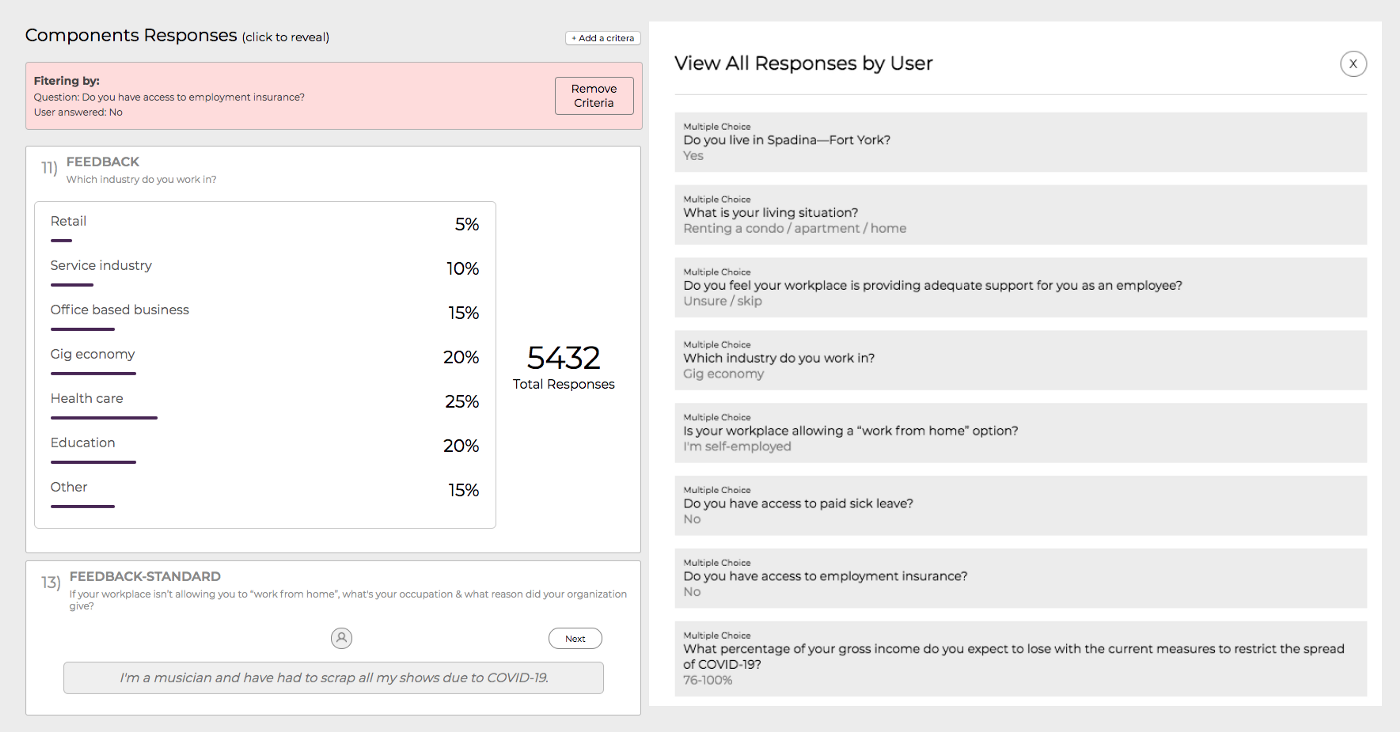 The resulting data has been made available to the MPP's office via an admin panel that renders the results live and allows his team to easily filter the data, dive into individual constituents responses/stories.
Along with that, the data is being visualized into multiple meaningful reports and infographics that the MPP will be using for advocacy and communications' purposes with his stakeholders.